If you are worried about burnout for yourself, or someone else, then there are a range of resources at defeatburnout.com to help you.
We are developing new resources all the time, so check back regularly!
I've recorded this special 60-minute masterclass designed to support anyone who is concerned they may be headed for burnout, anyone who wants to learn more about burnout, or who is on the path to recovery.
You'll hear my personal journey and the lessons I've learned, alongside the core research.
I work one on one with a small number of professionals each year to help them transform from Burned Out To Best Yet over the course of 12 weeks. Find out more about working 1on1 with me.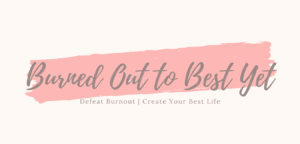 A 90-minute burnout consultation with burnout expert, Emma Matthews, which includes a complimentary burnout support workbook and one week of weekday email support after your session.
A free weekday planner to keep on track with your self-care routine.