I have had the pleasure of providing mentoring and consultancy support to many individuals and businesses who wanted to learn more about the signs of burnout, how to avoid it, and come out of the other side after experiencing burnout.
Here is a sample of what they've said about working with me:
1to1 Clients
Victoria Mui, Business and Marketing Consultant
"After 2+ years of overworking, I had a tough time returning back to "normal". I was experiencing a lot of effects that I didn't recognize.
Emma has helped me to identify my symptoms as signs of trauma and burnout. Her patience and her empathic coaching have helped me tremendously with my recovery. Being highly ambitious can be a double edge sword.
Emma has helped me to accept that no task is ever too small to be recognized as an achievement, especially during my lowest moments. She was absolutely pivotal in my in helping me to re-center myself, so I can continue to be ambitious without causing stress and anxiety to myself and those around me.
I now operate with a lot less stress, and an abundance of joy and positivity each day. One of the best parts about working with Emma is that you get nothing but true authenticity. We always end our conversation with her smiling in the most sincere and reassuring way. She makes sure you know that she believes in you and that everything will be okay.
I highly recommend Emma as an excellent burnout mentor. Someone who truly cares and wants to see you live a better life."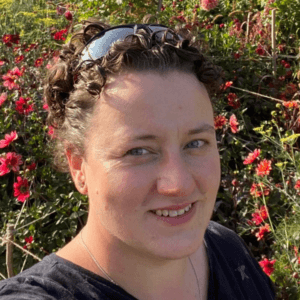 Emma Symes, CEO, Yoga Is For All
"Getting support from Emma has really helped me to focus in on what my priorities are. Emma is patient and gives space for a great discussion before guiding you through new possibilities and strategies.  Emma's knowledge and easy approachability make you feel comfortable and reassured throughout the process. I would highly Emma's support."
Victoria, Director, Financial Services
"I worked with Emma 1on1 recently, after experiencing a prolonged period of high-stress levels at work and feeling like I needed to adapt my approach. 
I really enjoyed and benefited from my sessions with Emma. She actively listened to me and considered my individual circumstances, quickly picking up on areas I needed help with in terms of working patterns and boundaries. 
In between sessions, she would send regular messages checking in and reminding me of my goals for that week – but not in a way that felt pressured. 
I would thoroughly recommend Emma to anyone that needs some support due to unsustainable stress levels or burnout. I felt much better at the end of our programme and continue to work on the goals I set myself whilst working with her."
Kika Pierides, Conceptual Artist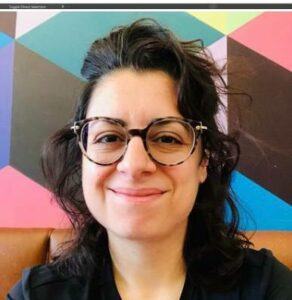 "I just wanted to drop you a testimonial for your work with me! I hope it will serve your work well and I hope we can work together again in the future – you've truly been perfect for me!
At first, I wasn't even sure about the signs of burnout but Emma's handy Insta tips helped to bring clarification to the topic and I found myself engaging with it frequently. Attending her masterclass and listening to her story confirmed things for me – a positive lifeline!
However, it is the 1-1 work that has been truly impactful and made so much difference in such a short space of time. Emma's approach is very direct and calming. I always felt gotten and guided in any given situation as well being given back the power and tools to quickly turn things around! With Emma's help my recovery has been fast forwarded without being hurried – in fact I have slowed down considerably, in the best possible way.
So, thank you Emma for helping me reclaim rest and enhancing my relationship with myself but most importantly gaining back some of the freedom I lost to burnout!"
Corporate Clients – Burnout Prevention Courses
I developed a course for Ignition NBS hosted on their Brokerwise platform to educate Insurance Brokers on the signs of burnout, how to stop burnout from happening, and crucially, how to talk about burnout at work and get the necessary support if it arises.
Gemma Martin said on behalf of Ignition NBS:
"Emma was a pleasure to work with and delivered high-quality work in a short timeframe. She has a deep understanding of workplace burnout and helped us to translate this knowledge into online training materials for professionals in the insurance industry. We've had great feedback on the materials and would highly recommend Emma's services to any business that wants to support their stakeholders to build an understanding of the signs of burnout and how to prevent it."

Corporate Clients – Stress Management, Boundaries & Burnout Prevention Workshops
I had the pleasure of leading stress management and burnout prevention workshops for First Mile, a leading waste management company in the UK. Here is what they said on LinkedIn:
Work With Emma
If you are an individual or company who would like support with stress management, burnoutp prevention or executive coaching, you can connect with Emma by emailing emma@defeatburnout.com.